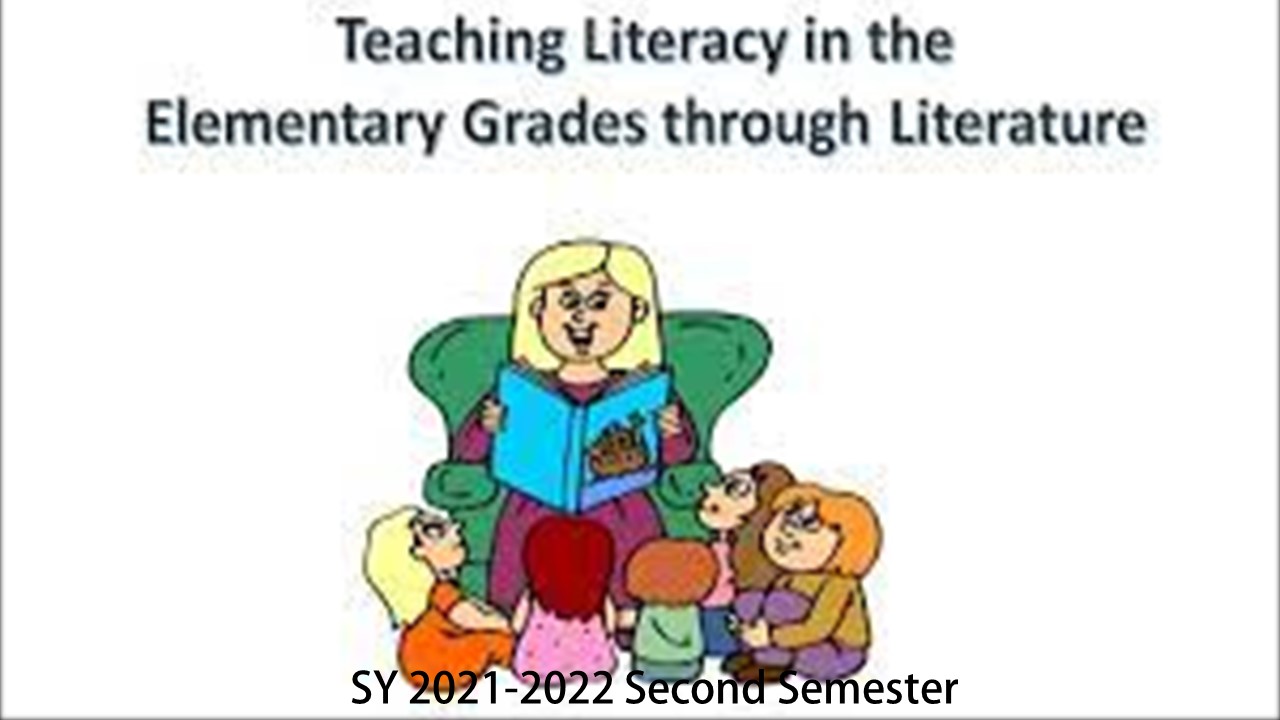 COURSE DESCRIPTIONS
This course focuses on Children's Literature in English to include riddles, poetry, stories, drama, and other written work as an avenue to teach the English language. Teaching methodologies in the use of literature shall be emphasized.
COURSE LEARNING OUTCOMES:
At the end of the course, the pre-service teachers will be able to:
A. gain a clear understanding of the reading process and its
implications for teaching
beginning and primary school
readers;
B. explained the relationship between beginning and primary
school readers and stages of
C. demonstrate content and pedagogical content
knowledge on teaching literacy through
literature in
the elementary level.
D. demonstrate an understanding of learning environments that promote love for reading, fairness that promote love for reading, fairness, respect and care to encourage learning.
E. design integrated lessons and instructional materials that are culturally relevant
and developmentally appropriate for the beginning and primary school readers using
children's literature in English.
F. applied the different strategies in teaching reading through
exercise, well-developed
lesson
plans and micro-teaching
activities