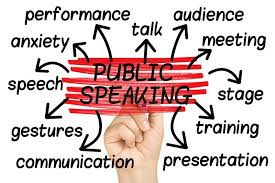 Advance Oral Communication is a general education course offered to students enrolled in the School of Accountancy and Business, School of Engineering and Information Technology, School of Health and Applied Sciences and School of Teacher Education and Humanities. This course is designed to develop students' oral communication skills for effective personal, group, and public communication in various disciplines. It includes basic knowledge and concepts as the conceptual and theoretical foundations of oral communication. This course provides an opportunity for the students to manifest their knowledge and skills by undergoing actual activities in speaking.
Course Outline
Prelims Topic
University Vision-Mission Re-Orientation
University Prayer
Overview of the Course and Discussion and Requirements
A. Review on Basic Concepts of Oral Communication
1. Verbal and Non-verbal communication (PPT)
B.
Mechanics of Speech
: Voice Production, Voice Projection, Voice Variety (PPT)
C. Speech anxiety: relaxation, training and confidence-boosting activities
D. Oral Communication Activities
1.
Elements of Voice
(graded drills)
2. Symbolism of your Marian identity
3. Q&A
4. Oral Interpretation of Poetry
FIRST TERM EXAMINATIONS: Declamation
1. News reporting (writing and delivery)
2. Conversation
3. Enunciating lines/dialogues
SECOND TERM EXAMINATIONS: Oration
1.
Trivia
3. Story-telling
FINAL EXAMINATIONS: Demonstration/How-to/Tutorial
XI. COURSE REQUIREMENTS AND ANALYTIC RUBRICS FOR ASSESSMENT
Sources of Evaluation:
Components
CLASS STANDING
Speech delivery performance, participation 50%
MAJOR EXAMINATIONS (oral) 50%
TOTAL 100%